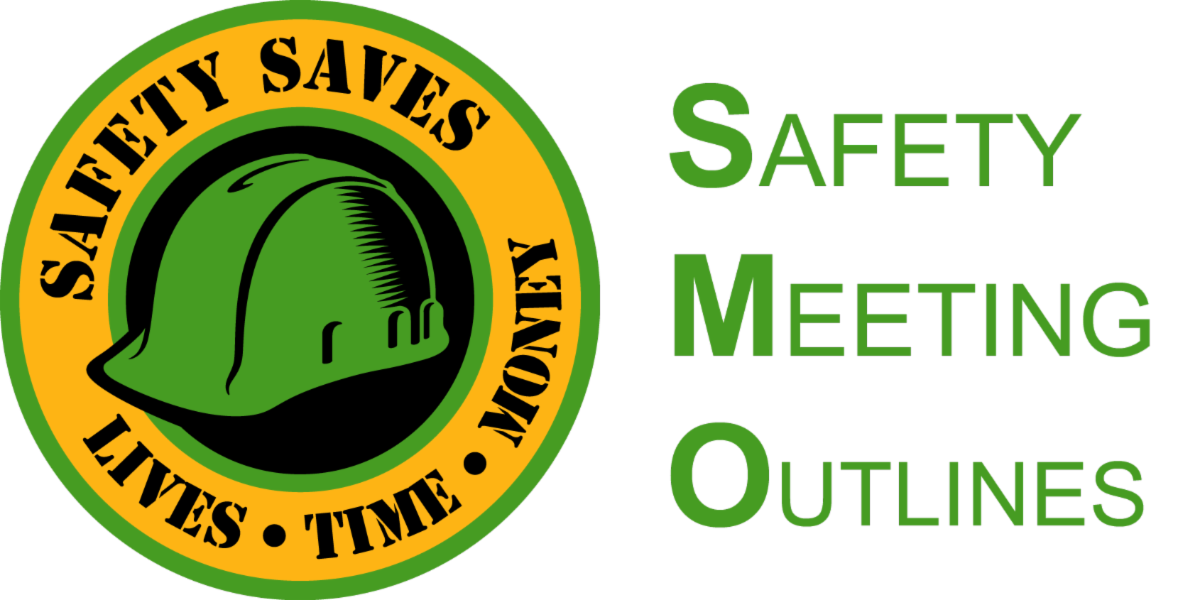 Safety Meeting Outlines looks to provide multiple resources to help guide supervisors in training their workers to promote and maintain a safe workplace. We want to ensure that their workers will be able to go home and have a safe and happy holiday break. The main resources we provide are our Weekly Safety Meetings or toolbox talks that emphasize topics that relate to areas or activities with high accident rates and frequent OSHA citations. Our goal is to help provide the instructional manual for safety in the workplace and give supervisors the tools to lead safety training.
The Four Saves
Though there are multiple reasons to use Safety Meetings, there are four keys that our meetings save for you. Our meetings save the lives of your employees by promoting safety and expanding their knowledge on the different types of accidents that can occur, preparing them for if they do. They save you time by reducing time lost to replacing employees that become injured and unable to work, dealing with investigations if someone becomes injured or there is a fatal accident, and repairing damaged equipment if something goes awry and no one knows how to handle the situation.
Our Safety Meetings save you money by increasing profits and efficiency through providing your workers with the right tools and knowledge to work, reducing fines that can come with unsafe practices and accidents, decreasing insurance premiums, and documenting your training efforts so no one can question if you workers are trained or not because they sign the topic sheet after each meeting. Lastly, they save you a hassle by improving morale and teamwork, decreasing turnover, and making your company a safe, enjoyable place to work.
Easy On-Site Training
You do not need to move your crew into a classroom or teacher and student environment or spend money on fancy equipment. Weekly Safety Meetings are effective toolbox talks and the training occurs where the workers are and work on a daily basis. The material will always be relevant to their day-to-day activities and on some days the topic may be what they are working on that same day.
An important note is that OSHA, your insurance carrier, the owner, and your own commitment to the safety of your team make safety training a necessity. Accidents are very expensive regardless of how you may think the costs add up. It is very important to make sure everyone on your team is on the same page and because you are able to train everyone on-site it creates a hands-on learning environment that is more open and relaxed for everyone.
How Safety Meeting Outlines Helps
Safety Meeting Outlines wants to provide the tools for supervisors to instill safety into the lives of their team and the workplace. They want to be able to ensure these workers will get home in one piece during this holiday season and enjoy themselves with family and friends. We look to provide accurate and helpful resources that make learning and safety a necessary part of training in the workplace.
Safety Meeting Outlines provides employers in the construction and manufacturing industries with educational tools to keep the workplace safe. Visit our website to learn more about our products or to order online.