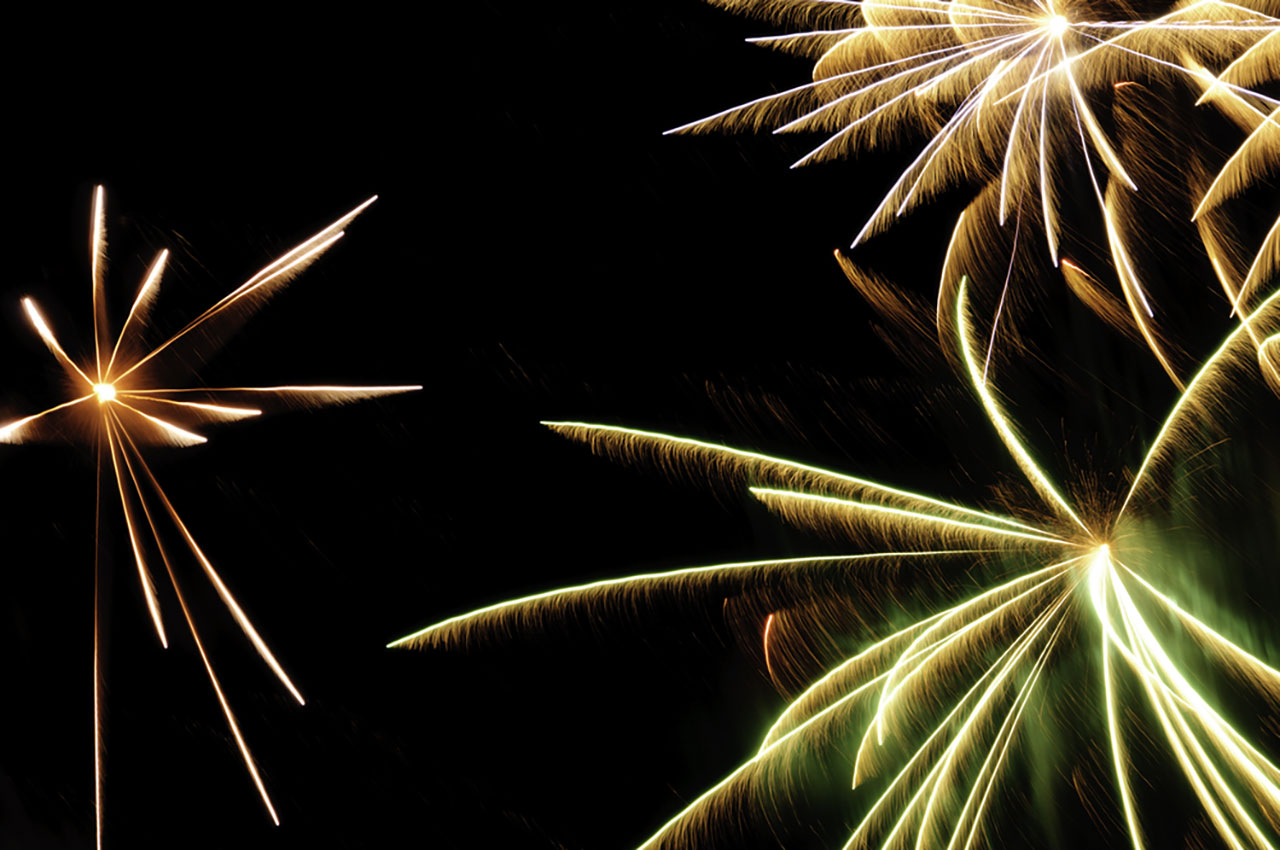 Health and Safety of Personal During the 4th
We want everyone to have a blast on the 4th of July!
While fireworks are a traditional part of our Independence Day celebrations, in recent years, many municipalities have canceled fireworks displays due to concerns about spreading COVID-19. Thus, people have been taking celebrations and fireworks into their own hands, and in some cases, those hands have been severely injured. However, the health and safety of workers is our goal, so we hope that everyone celebrates with care.
So, when making your own fireworks display or attending an event for the fourth, there are safety and responsibility considerations you must take into account.
Did You Know? Sparklers burn at temperatures of about 2,000 degrees Fahrenheit!
The SDS for general fireworks suggests that firework users always wear PPE such as gloves, safety glasses, and "protective work clothing" when using fireworks. Below are a few reminders of why.
Firework Injuries and Deaths Increased in 2020
Let the numbers speak:
18 people died due to firework-related incidents in 2020 (up from 12 reported deaths in 2019)
Eight or 44% of those who died had used alcohol or drugs before the incident
15,600 people were treated in the emergency department for fireworks injuries
(up from 10,000 firework-related injuries in 2019)
Firecrackers caused 1,600 injuries and trips to the ER
Sparklers caused 900 injuries that resulted in a trip to the ER
The number of fireworks-related injuries in 2020 is probably much higher than the data shows. People with burns, for example, may have treated them at home rather than going to the ER and risking exposure to COVID-19.
Before Your Backyard Display, Review These Safety Best Practices
Fireworks displays can cause trauma for people in your community. Veterans with PTSD, refugees from war zones, children, and first responders can all face challenges on the 4th of July.
July 5th is often the busiest day of the year at animal shelters. Pets and wildlife are often negatively affected by the sounds of explosions. In their panic to escape the blasts, wild birds may fly away and be killed by hitting objects in the dark. Horses spook, jump fences, and break their legs. Dogs and cats run away.
Enjoy, and Celebrate Responsibly
However, if you decide to mark the day, responsibly celebrate the 4th of July. If you drink, don't drive, and don't use fireworks. Take care of those around you. Make your Independence Day safe, and remind your crew to stay safe, too.