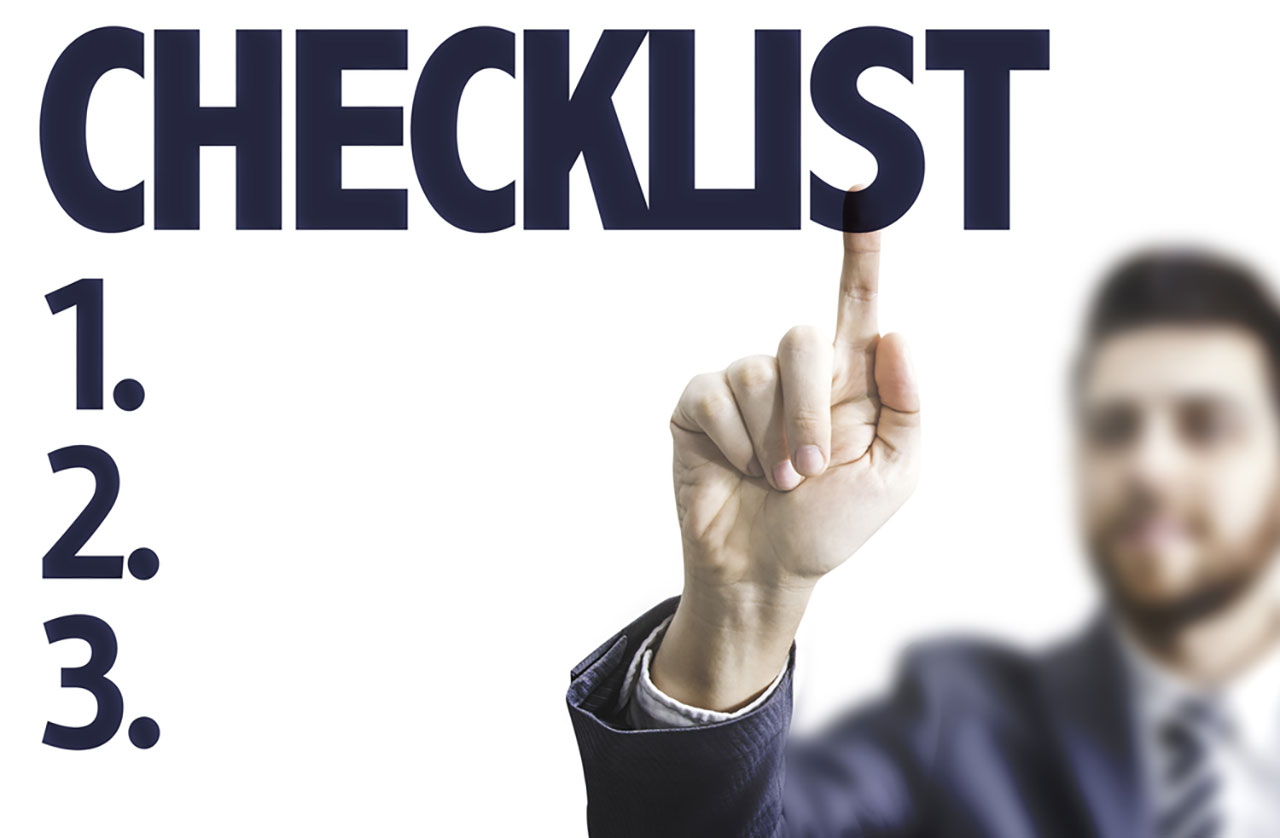 Sometimes, the fast pace of the workday can keep you preoccupied and less aware of other things that are happening. Every so often, you should run through this hazard assessment to identify, evaluate, and address any hazards that exist in your workplace. Some of these may not apply to your specific work environment.
Workplace Hazard Checklist
Are all worksites clean and orderly?
Are all work surfaces dry and clear of debris to prevent slips and falls?
Are spilled materials cleaned up immediately?
Are combustible materials stored safely and away from the work site?
Are all work areas adequately illuminated?
Are toilets and washing facilities sanitary?
Are protective goggles/face shields provided and worn?
Are protective gloves, aprons and other clothing items available to prevent against chemicals?
Are hard hats provided and regularly inspected?
Is there an eye wash facility and quick drench shower within the work area?
Are aisles and walkways kept clear?
Are there holes in the floor where employees may fall?
Are sharp objects stored properly and away from the work area?
Do all staircases have handrails that can support a load of 200 pounds?
Do all elevated surfaces have standard guardrails and toeboards?
Are all exit signs clearly marked?
Are all ladders in good condition with non-slip safety feet provided?
Are all tools and equipment used by employees well-maintained and in good condition?
Are broken tools replaced immediately?
Do all power tools have appropriate safe guards?
Are all power tools in good condition?
Is every employee who uses tools and equipment trained on how to safely operate them?
Do you have a fire prevention and escape plan?
Are all fire alarms in proper working condition?
Are all employees trained in the safe handling of hazardous chemicals?
Do you have a list of hazardous chemicals clearly visible in the workplace?
Are wires and cords free of splices, frays, and deterioration?
Are electrical tools protected in wet or damp locations?
You should run through this checklist several times annually to ensure all is being done to protect the safety of your business and employees. We have a variety of FREE safety checklists that can be found here on our website as well.
Courtesy of the California Department of Industrial Relations.
Safety Meeting Outlines Resources For Hazard Prevention
Safety Meeting Outlines provides employers in the construction and manufacturing industries with educational tools to keep the workplace safe. Visit our website to learn more about our products or to order online.