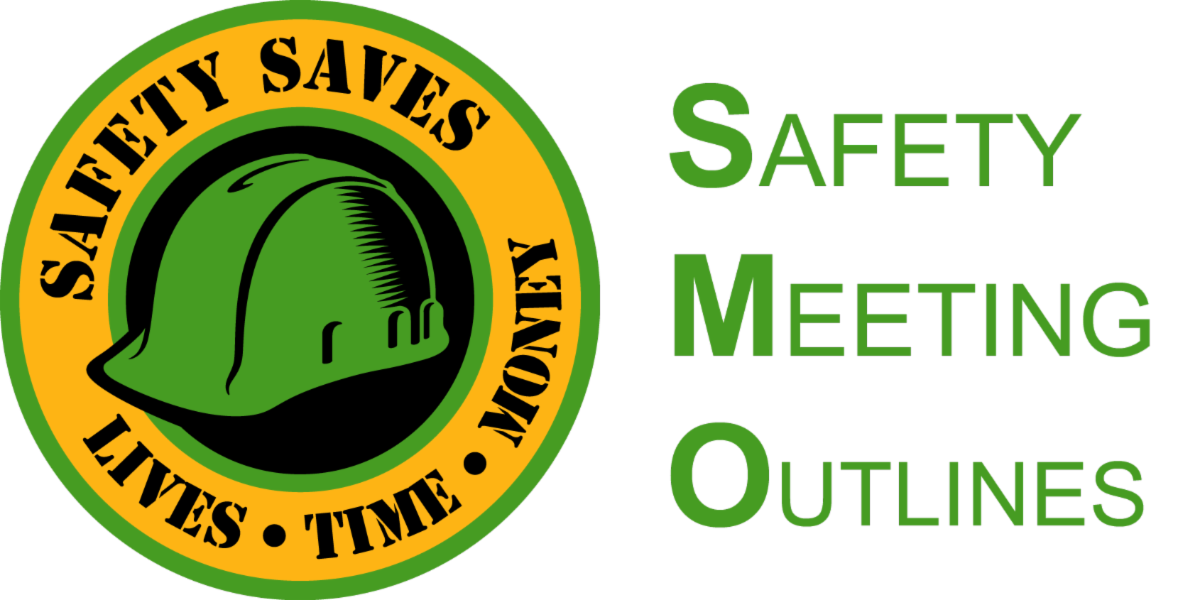 Wednesday, August 03, 2022
If you're looking for a list of safety training products for your construction project, Safety Meeting Outlines, Inc. has you covered. We have over 25 years of experience in the construction industry and we believe the following products will help maintain a safe, productive, and profitable safety site.
Safety Checklists
Whether you need a safety checklist for a construction project, pre-task planning, excavations, or something else, simply download the PDF from our website. No matter how many years of experience you have, it's never a bad idea to be overly prepared. However, do not use these as a one-stop guide for your projects. Click here to view our Safety Checklists.
Construction & Maintenance Daily Log Books
Easily keep track of performance, weather, subcontractor progress, workforce, purchased materials, and many more all in one place. We have multiple versions available: The Green Standard Edition (one page/day), Blue Expanded Edition (two pages/day), and the Pocket Edition (3-month Log). This inexpensive and straightforward book is a great tool for your construction site. Click here to view our Construction & Maintenance Daily Log Books.
S.A.F.E. Cards
Or 'safety awareness for everyone' cards are ideal for on-the-spot training about specific hazards. Our package of 100 different cards is affordable and even comes with a waterproof carrying case. Click here to view our S.A.F.E Cards.
Weekly Safety Meetings
If you're struggling with how to properly run jobsite safety meetings, a subscription to Weekly Safety Meetings is the perfect solution. You'll receive monthly packages about the four or five meetings you'll need for the month. We offer standard, select and premium memberships. Order now!
We take pride in our construction safety training products. These simple and affordable tools can be the difference between safety success and safety failure on your jobsite. If you have questions, don't hesitate to contact us. Click here to view our options for Weekly Safety Meetings. To sign up for a free 4 weeks of safety meetings click here.